About Us
Treasure Coast Miata was started in 2009 to provide a low cost alternative for those DIY'rs and Spec Miata racers looking for quality new & used parts for their Miata's. Whether it is daily driver, street performance upgrades, track day/autocross, Off Road Miata's or Spec Miata construction and support we have you covered. At Treasure Coast Miata (TCM) we pride ourselves on always putting the customer 1st and being extremely responsive with customer inquiries, questions and shipping. If it fits on a Miata and we don't stock it then we will find it for you.

TCM was a natural offshoot of our love for all things racing, whether it's bikes, NASCAR, Off Road or Road Racing we like it. The Treasure Coast Racing team has 3/4 SCCA Spec Miata's that we campaign in the tough SE Division Spec Miata Road Racing and Endurance Series (one is always under construction). We also have one Chump Car in competition and one also under construction. Please check out our Racing Team Page.
Our Team:
Melissa Saunders – Owner, Office Manager & Shipping Dept.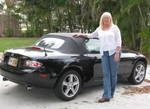 Melissa has been involved in SCCA Autocross, Dirt Bikes and SCCA Road Racing for the last 10+ years. She earned her SCCA competition license at the famous Lime Rock Park Raceway in CT. She fills her time at Treasure Coast Miata trying to keep all the paperwork and parts flowing and she is the Crew Chief on race day. Melissa drives a black on black 2006 Miata.
Wes Saunders – Owner, Marketing and Sales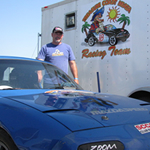 Wes has raced all his adult life, drags, NASCAR, Autocross, Motocross and Sprint & Endurance Racing. Wes had many wins at the various levels of local NASCAR racing, some not so spectacular races in motocross, and many Championships in the always tough South East SCCA Division. Wes does the buying and selling at Treasure Coast Miata. Wes's daily driver/track car is a NC Miata built entirely from our quality used paarts. His latest project is building a v8 swapped miata!
Glen B. – Fiberglass Products Technician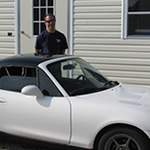 Glen was a very accomplished kart, autocrosser and SCCA F440 racer with many wins. Glen takes pride in his work and shares his enthusiasm for all things automotive. Especially Miatas. He drives a NC Miata, and a sport bike. Glen is the "go to" guy on our Light Weight Race Hard Tops and Street kits.
Anthony Conti - Assistant Manager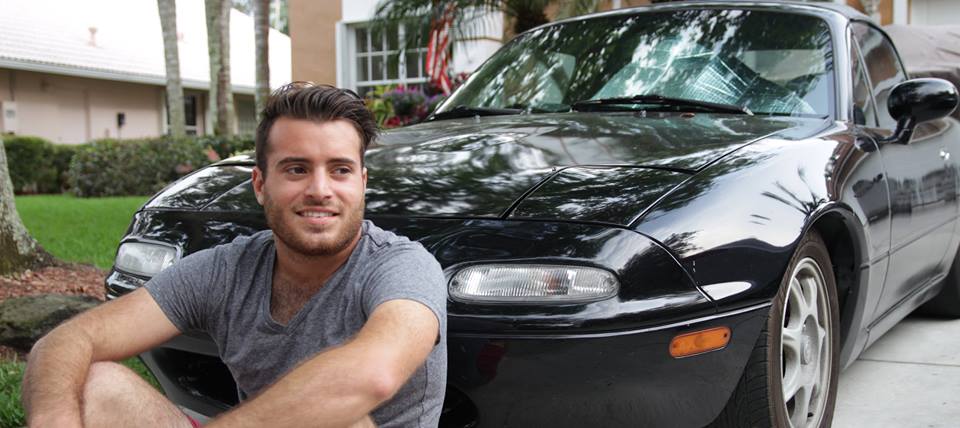 With 9 years of retail and sales experience Anthony runs and maintains our website along with answering parts inquiries and other emails. He also manages our team of Miata dismantlers and makes sure everything is sorted and inventoried correctly. Anthony has a 96 Miata as his daily driver which he is working hard on building to his own personal style and taste. Anthony is also building a drift Miata from the ground up with many of the parts sourced from our high quality selection of used parts. Whether its auto X, drifting or track days you can expect to see Anthony out driving as much as he can.
Chase Mainville - Dismantler
Born and raised in Florida, Chase has had a passion his whole life for cars and motorized vehicles. Starting off with a scooter as a teenager and moving up to motorcycles followed by cars he quickly fell in love with the miata because of the aftermarket support and light handling of the vehicle. Chase has owned four miatas and has modified and loved every single one of them. Now working at Treasure Coast Miata he has gained much experience and knowledge working under Wes and the team. Chase is now pursuing autocross and track days to hopefully one day be able to race in a professional time attack league.