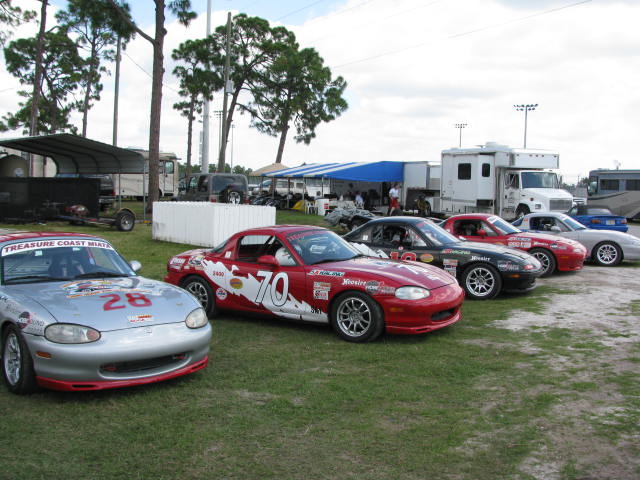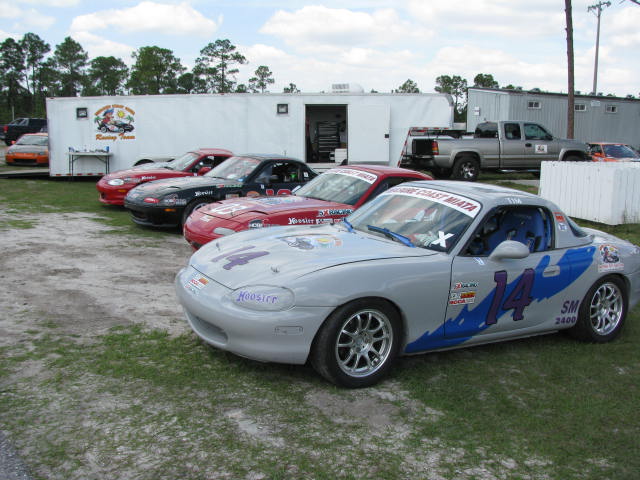 Treasure Coast Miata Race Team had a successful race weekend at Palm Beach International Raceway!
Jerry Rothgeb and Wes Saunders qualified 1 & 2 for Saturdays South Atlantic Road Race series Spec Miata class. After a poor start by the Improved Touring cars, Jerry fought back from 3rd to well deserved win. Later that day rookie driver Andrew Leister put the #28 Treasure Coast Miata rental car on the pole for the SM Enduro race.
On Sunday Wes chased Jerry for the early part of the race, eventually succeeding in getting by and taking the win over Jerry with Andrew taking 3rd. A 1, 2 and 3 finish by the team. Vic Klassen, Tim Mincy jr and renter Louis Pequot all had personal best lap times this weekend!
Thanks to all who helped fix the #28 car after the 1st SARRC race getting it back into winning shape!