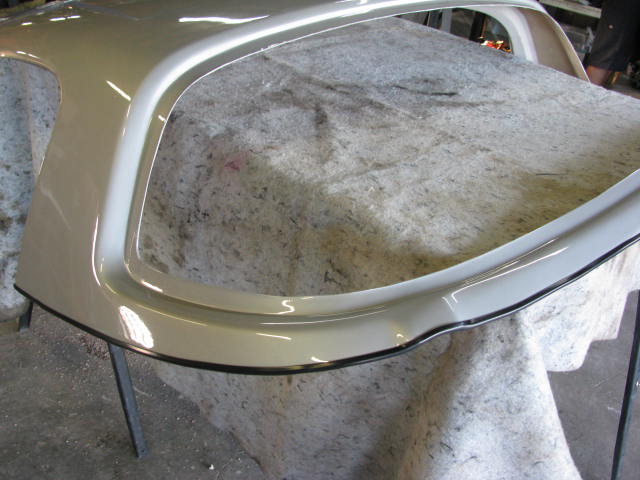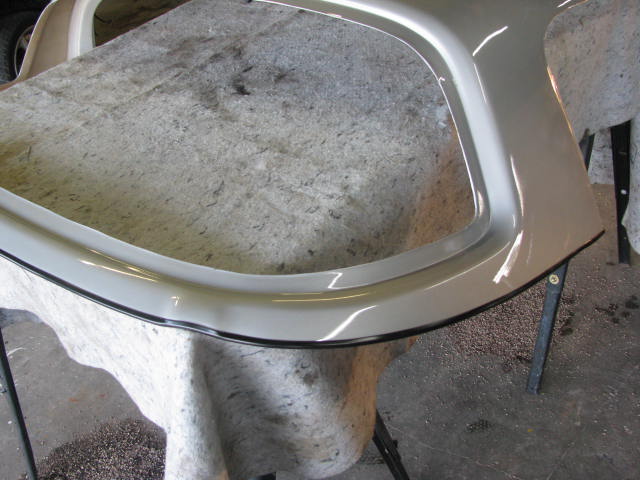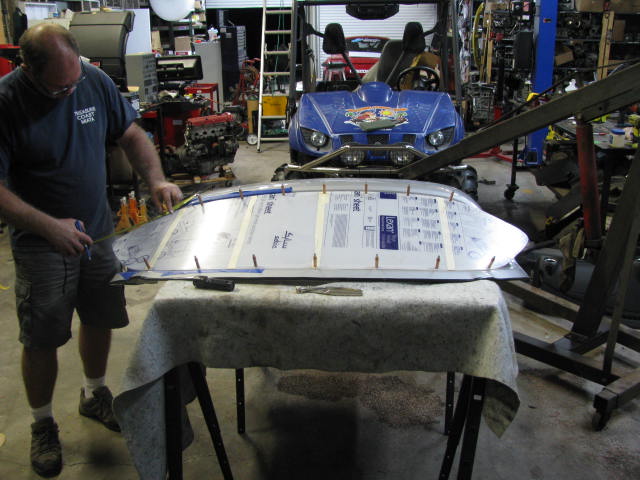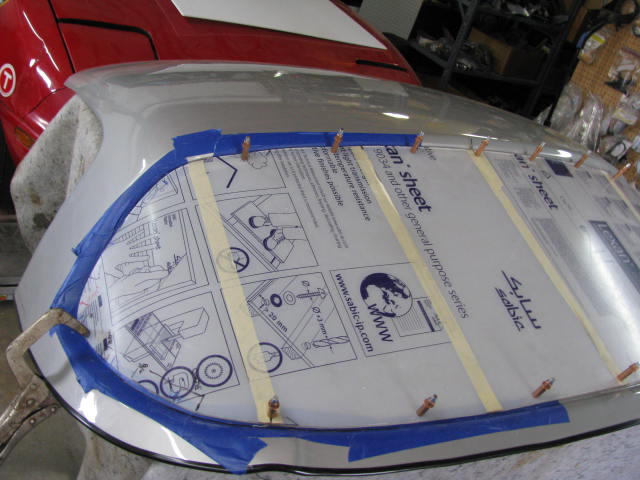 Here are the latest pics of the rear deck moulding. Note this is a cosmetic trim
that protects the paint. There are no "seals" like the factory top (one of the
reasons this top is so light). Pic also of the Flat Lexan window ($110) install.
We'll be working on a molded rear window in the future.