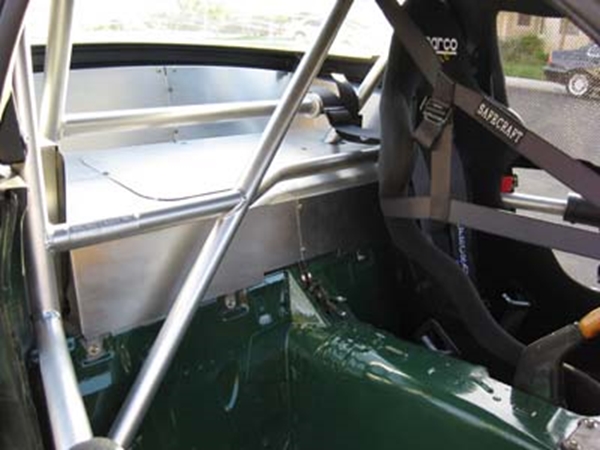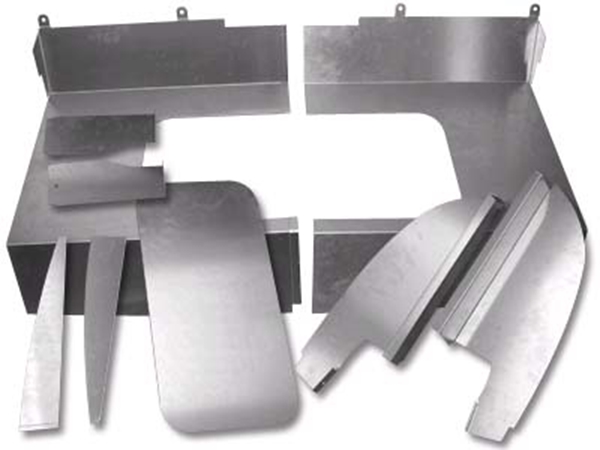 Now available from Treasure Coast Miata;
Finally a high quality lightweight cover kit for the upper package shelf in your 90-05 Miata. Built from aluminum, this laser cut package shelf covers all of the ugly holes in the trunk area when the rug has been removed. For Spec Miata it covers all the area's required by the GCR. The package tray cover kit consists of 9 total pieces and does require some basic fabrication skills to install in the vehicle. Since each roll cage is just a little bit different you will need to put the holes in the flat horizontal tray cover at the appropriate location where your rear down tubes pass through the package tray into the trunk.
This kit really makes your vehicle much safer in the event of a fire and really makes the interior look nice. The aluminum tape most people use will burn in a fire and doesn't really provide much protection compared to the aluminum sheets in this kit.