Treasure Coast Miata -
Body, External Inc. Lighting
Treasure Coast Miata is your ultimate superstore for new & performance 2006 - 2015 external Miata body parts including lighting. Some may say, "Parts is Parts" but at the Treasure Coast Miata, we know that quality makes all the difference between coming in 1st and coming in 2nd. There can only be one winner! We race what we sell.... Whether you're trying to get back to OEM standards or building your car from the ground up, we've got everything you need. From bumper to bumper, our quality performance, new & used parts will transform your car and elevate your driving experience to a whole new plane.
Browse Body, External Inc. Lighting
Products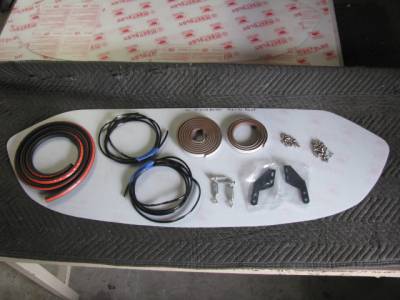 Description:
These are the parts you need to convert our Light Weight Race Hard Top to street use. Included are; Cut to fit 1/8" thick LEXAN rear window with paint border trim stenciled in. There is an...
More Details »