Treasure Coast Miata Racing Team results at Daytona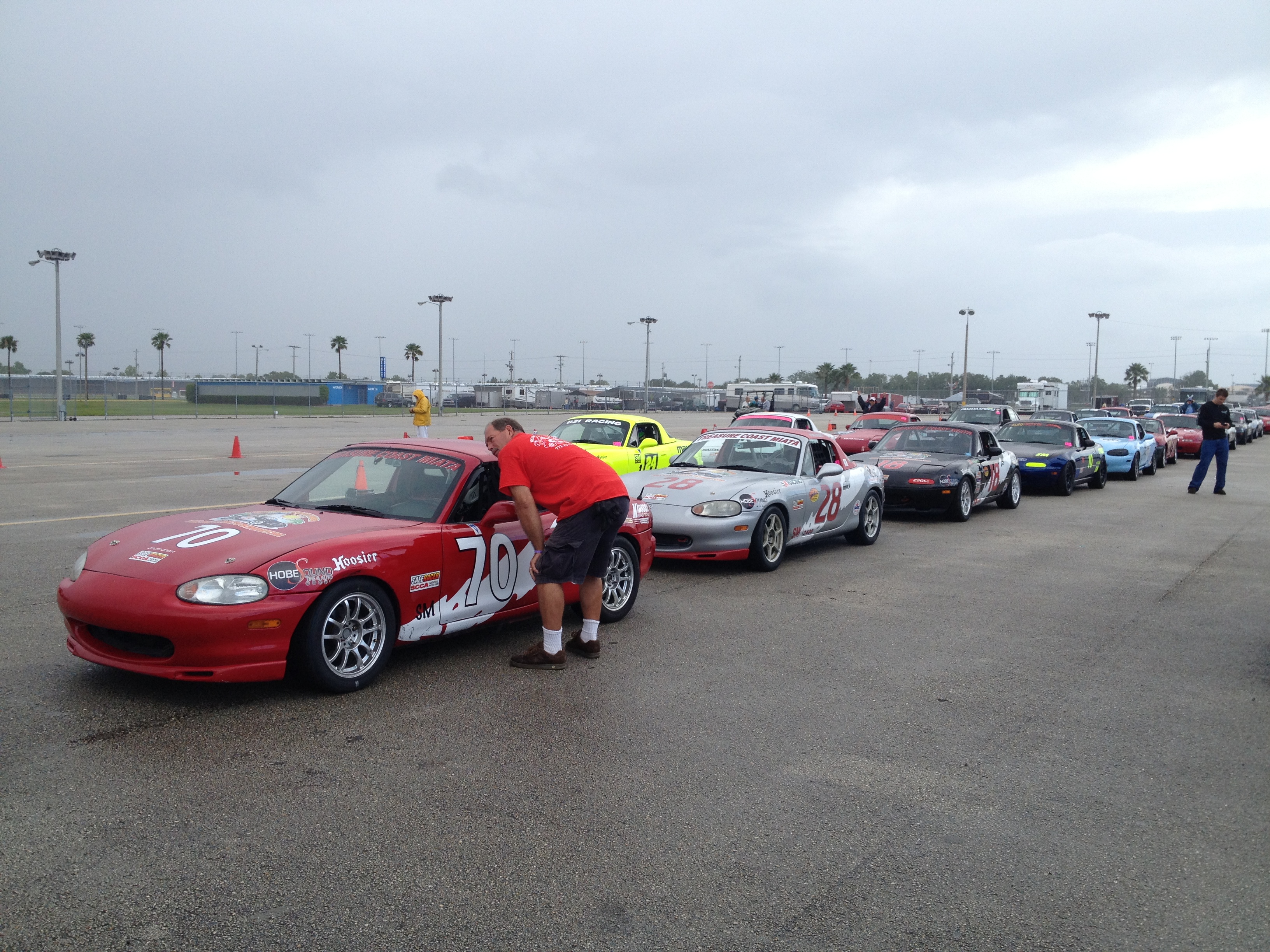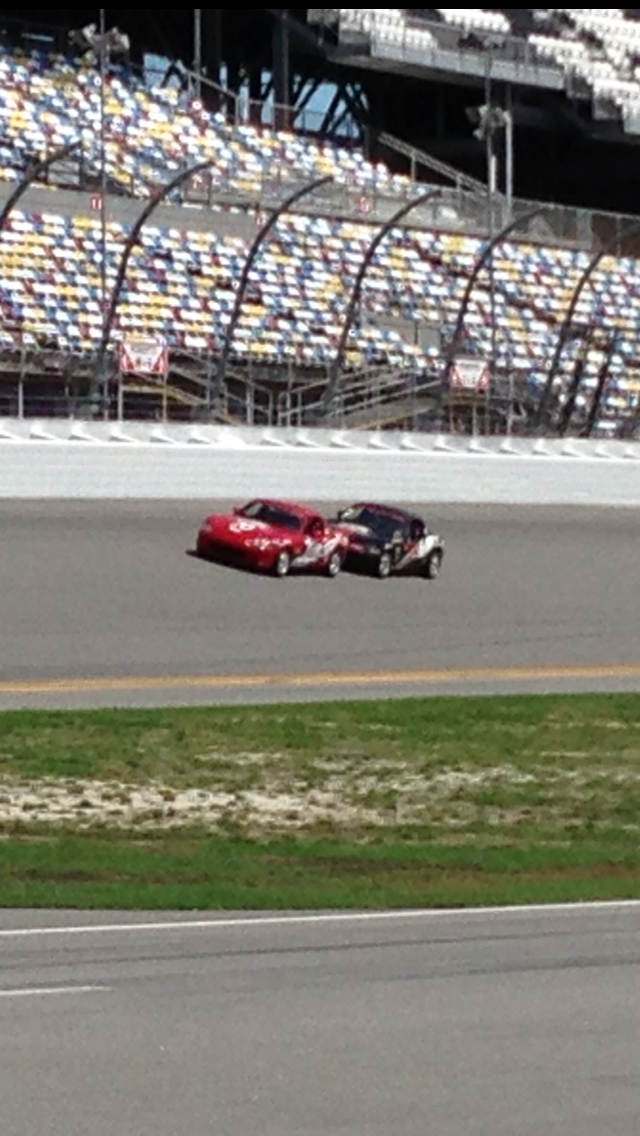 The Treasure Coast Miata Team had a great weekend at Daytona! Our goals were to get some of the cars into the top ten in the very competitive Central Florida SCCA Spec Miata division. There were approx. 60 SM's entered in each of the races. Qualifying in the rain while trying to scuff in tires didn't work too well and the team qualified 12, 24 and 26th. In the first regional race Wes Saunders in the #18 quickly moved up to catch Jerry Rothgeb in the #70 but even with great drafting the pair couldn't get up any further The #18 finished 13, the 70 was 15 and renter John Campbell in the #28 finished 18th. In the Enduro Andrew Leister qualified the #18 into the # 6th spot, Rothgeb in the #8th spot and the #28 with Louis Pequito qualifying 11th. Andrew and Jerry bumped drafted solidy for the 1st half of the race after falling back a few spots. After pitting the #18 Saunders got behind the wheel for 45 more minutes of bump drafting & pushing Rothgeb. The pair got back up to the 6th and 7th finishing positions. Campbell and Pequito finished a very respectable 15th in the rental car. In the last regional race Andrew got back into the #18. He and Jerry got split up moved back and forth up to 6th and back to 10 before getting together for some great bump drafting and eventually back to 6th and 7th. Andrew made a move on Jerry in the last turn but could not make the pass stick! Andrew also turned in the fastest lap of the weekend at 2:21.984, not too far off the old track record!
Tagged with
Treasure Coast Miata Racing Team results at Daytona
Reader Comments (0)
Post Comment
You must login to post comments.