Treasure Coast Miata scores podium in the FARA 500, in a Honda!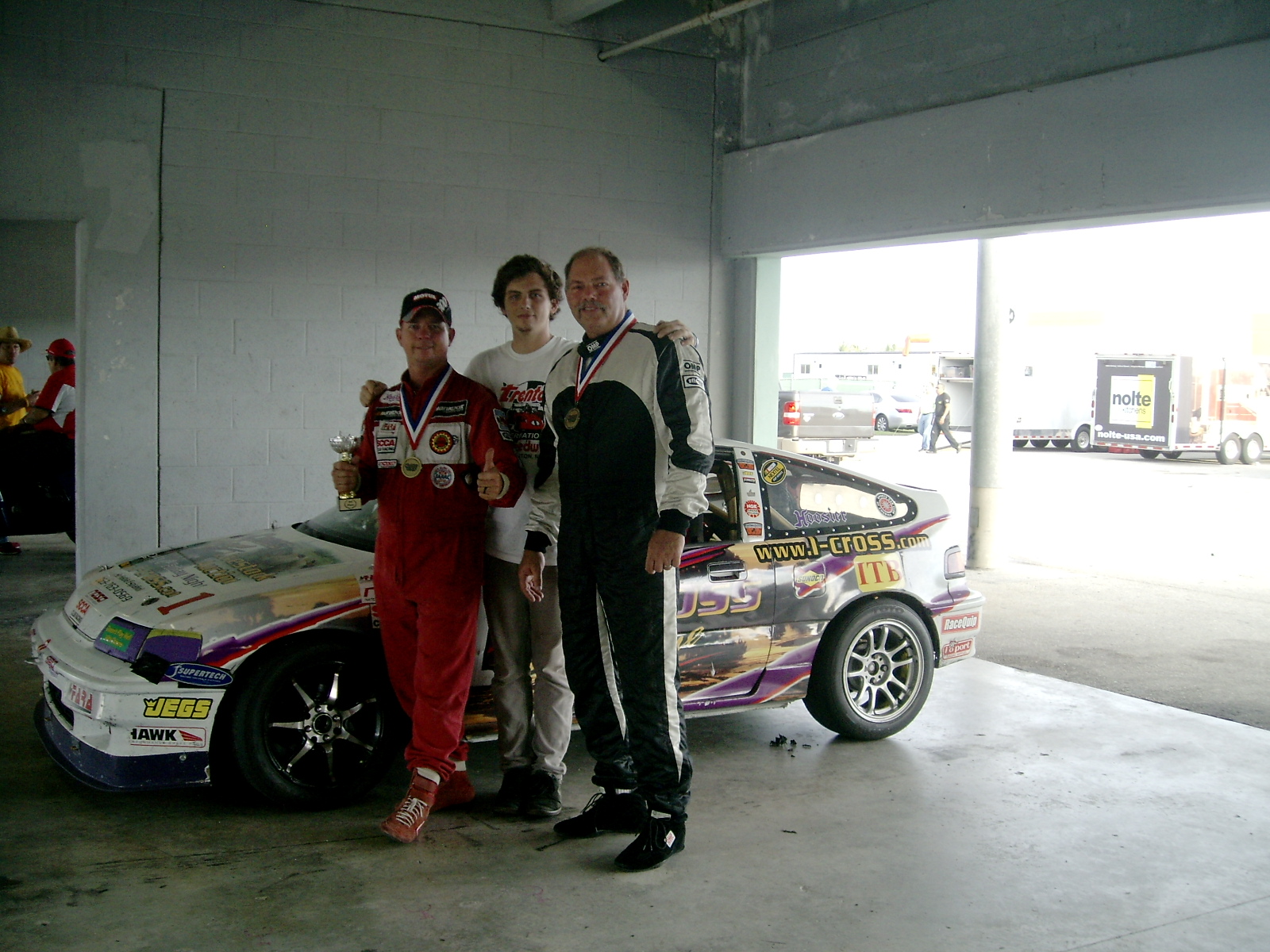 Treasure Coast Miata Drivers Tim Mincy and Wes Saunders finish 3rd in the FARA 500 kilometer Endurance race at Homestead speedway last Sunday. Surprisingly not in a Miata but in a Honda CRX! After a rough start that had the CRX pitting unexpectantly for a tire rub the Team fought back all the way to 2nd with a late race pass of one of the top contender Miata's. Our Fuel Strategy didn't pan out as expected and we lost 2nd back to the Miata on the next to last lap when we started sputtering for low fuel. The team was very excited about placing 3rd in front of an estimated 30,00 race fans! Victory lane awards celebration was packed! Next year I think we'll back with several of the miata's.
Reader Comments (0)
Post Comment
You must login to post comments.